Veteran of Charlie's Angels Jaclyn Smith, 77, poses in a winter white dress she created for Nordstrom Rack and appears as youthful as she did in her 20s
In photos shared on her Instagram, 77-year-old Jaclyn Smith showcased her remarkably youthful appearance, defying her advanced age. The renowned American actress, best known for portraying Kelly Garrett in the television series Charlie's Angels, was dressed in a cardigan and sweater from her JS for Nordstrom Rack line.
Partnering with Nordstrom Rack, the award-winning actress and entrepreneur created a fall collection, a significant move after her 36-year collaboration with Kmart.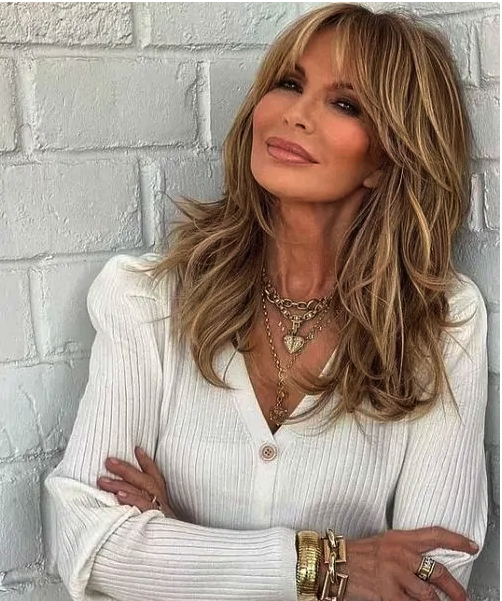 In her recent post, the Rage of Angels star confidently wore a cream ribbed knit cardigan with subtly puffed shoulders. Gold jewelry complemented her outfit, and she paired it with white jeans. Adorning her neck were gold chains, chokers, and pendants, along with statement rings, bracelets, and bangles. She added honey and golden highlights to her natural dark hair, styling her layered locks in elegantly casual waves.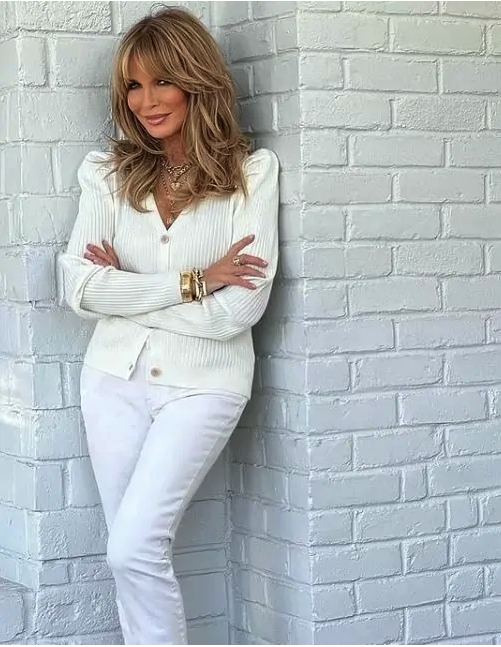 Captioning the post, she described the versatile lightweight V-neck cardigan as suitable for standalone wear or layering. In another post, she showcased a camel-colored knit sweater with balloon sleeves, embodying the 1970s fashion trend. With charcoal black distressed jeans, she presented a relaxed yet stylish appearance. Statement rings featuring emerald stones and gold hoops adorned her hands, including a diamond signet ring and wedding bands.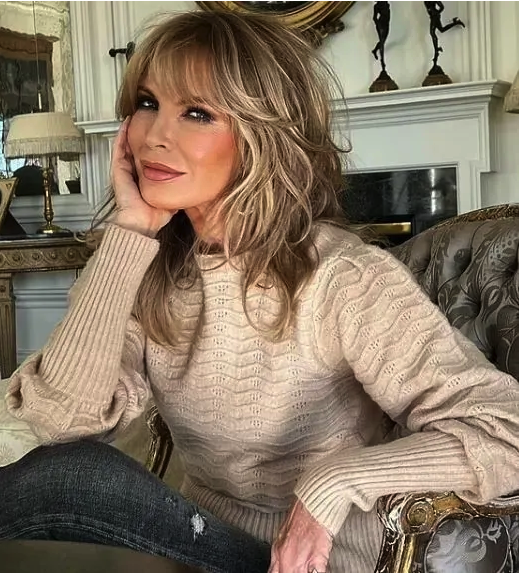 In the caption, she depicted the poet sleeve sweater as being crafted from an exquisitely soft pointelle knit with an elegant chevron design, expressing her admiration for its femininity.
Jaclyn Smith has candidly shared her methods for maintaining a youthful appearance, acknowledging that her secret ingredient is a green smoothie. The Houston native's fourth husband is cardiac surgeon Brad Allen, and this year commemorated their 25th wedding anniversary since their union in 1997. She has two children from her third marriage to director of photography Anthony B. Richmond.
Her 40-year-old son Gaston, following in his father's footsteps, is a well-known cameraman who has contributed to films such as Annabelle, The Kids Are All Right, and Chasing Mavericks. Meanwhile, her 36-year-old daughter and fashion designer, Spencer Margaret, is married to Fran Kranz.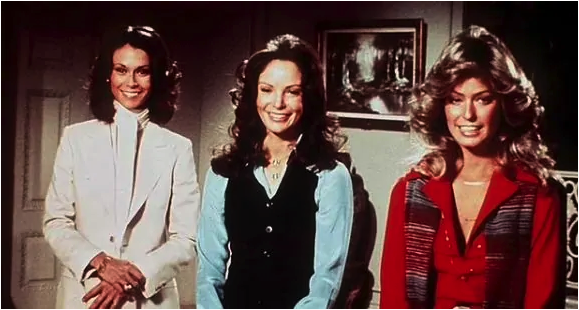 Beyond her accomplished acting career, Smith is a proud grandmother to two granddaughters. Bea, now six years old, was born to Spencer in 2016. In 2019, Gaston welcomed his daughter Olivia Rose, who is three years old.
Source: https://storyurl.com
DISCLAIMER: THIS WEBSITE DOES NOT PROVIDE MEDICAL ADVICE The information, including but not limited to, text, graphics, images and other material contained on this website are for informational purposes only. The purpose of this website is to promote broad consumer understanding and knowledge of various health topics. It is not intended to be a substitute for professional medical advice, diagnosis or treatment. Always seek the advice of your physician or other qualified health care provider with any questions you may have regarding a medical condition or treatment and before undertaking a new health care regimen, and never disregard professional medical advice or delay in seeking it because of something you have read on this website.