The Former President Jimmy Carter Lives In A House Worth $210,000 And Shops At The Local Dollar General
James Earl Carter Jr.: A Humble Life Dedicated to Service
James Earl Carter Jr., born on October 1, 1924, in Plains, Georgia, embarked on a remarkable journey that epitomizes humility and unwavering dedication to service. Despite his background in successful business, he chose a path of public service, showcasing his commitment through various roles in the military, presidency, and post-presidential life.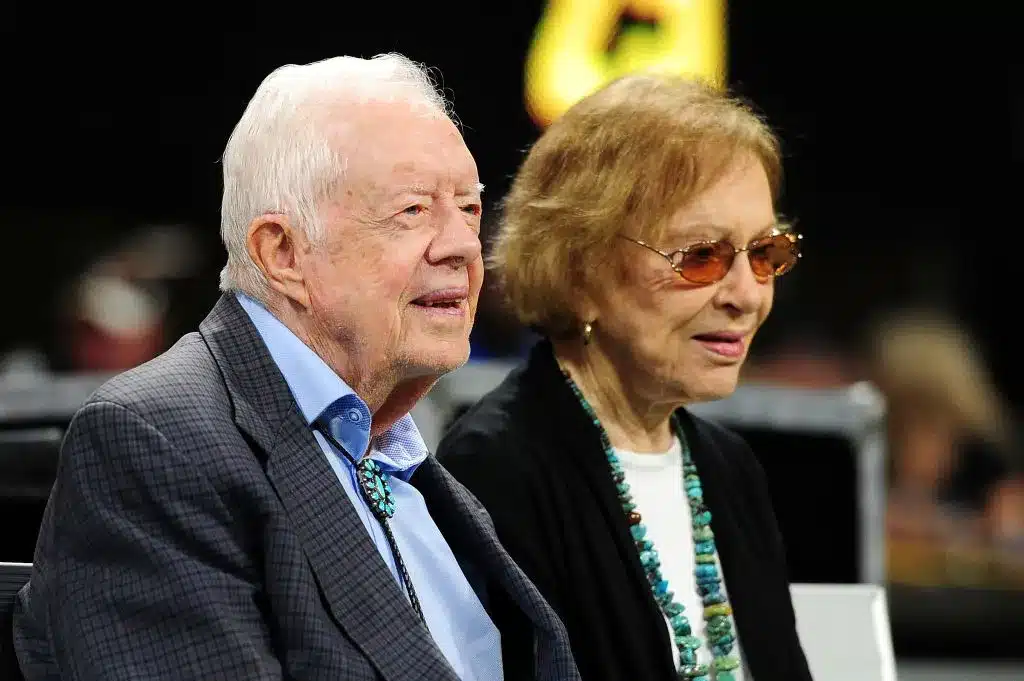 Early Life and Education
Born to James Earl Carter Sr., a prosperous businessman and investor, and Bessie Lilian, a nurse at the Wise Sanitarium, James Earl Carter Jr. was raised in Plains, Georgia. He attended a local high school from 1937 to 1941, laying the foundation for his future pursuits.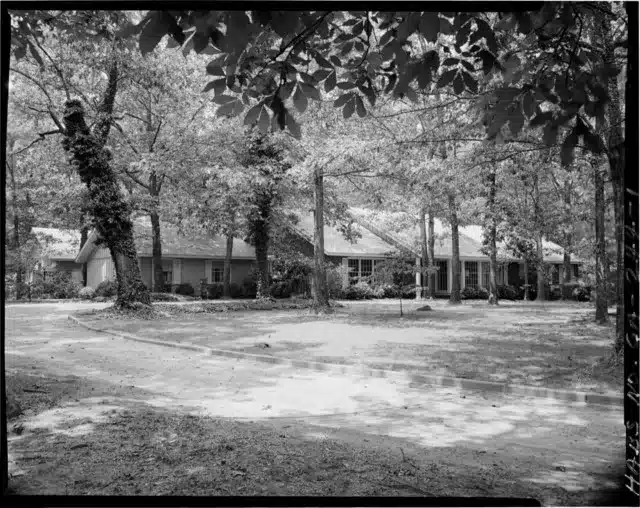 Military Service and Meeting Rosalynn
Motivated by his aspiration to follow his father's footsteps, who served in the U.S. Army Quartermaster Corps during World War I, Carter enrolled in the Naval Academy in 1943. It was during this time that he encountered his future wife, Rosalynn, through his sister Ruth. Reflecting on their relationship, Carter expounded on his compatibility with Rosalynn in the book "What Makes a Marriage Last" by Phil Donahue and Marlo Thomas.
Marriage and Family Life
Upon graduating from the Naval Academy, Carter and Rosalynn exchanged vows in 1946. Following his retirement from the Navy, Carter directed his attention to his family and the family business. In 1961, he constructed a ranch-style house for his wife and four children, providing them with a cherished home. This very house became his abode after departing the White House, as Carter opted to return to his origins instead of exploiting his presidential status for financial gain.
A Humble Approach to Post-Presidential Life
In contrast to many of his predecessors and successors, Carter did not seek to capitalize financially on his post-presidential prominence. He acknowledged that amassing wealth was not his aspiration, stating, "I don't see anything wrong with it; I don't blame other people for doing it. It just never had been my ambition to be rich." Even after liquidating his peanut business to alleviate debt, Carter lived a content life, ensuring his family's well-being through his $217,000 annual pension.
Carter's commitment to simplicity and frugality extended beyond financial decisions. Despite his status as a former president, he remained grounded and relatable to everyday people. He was frequently spotted shopping for clothing at the local Dollar General and opting for commercial flights over private jets when traveling.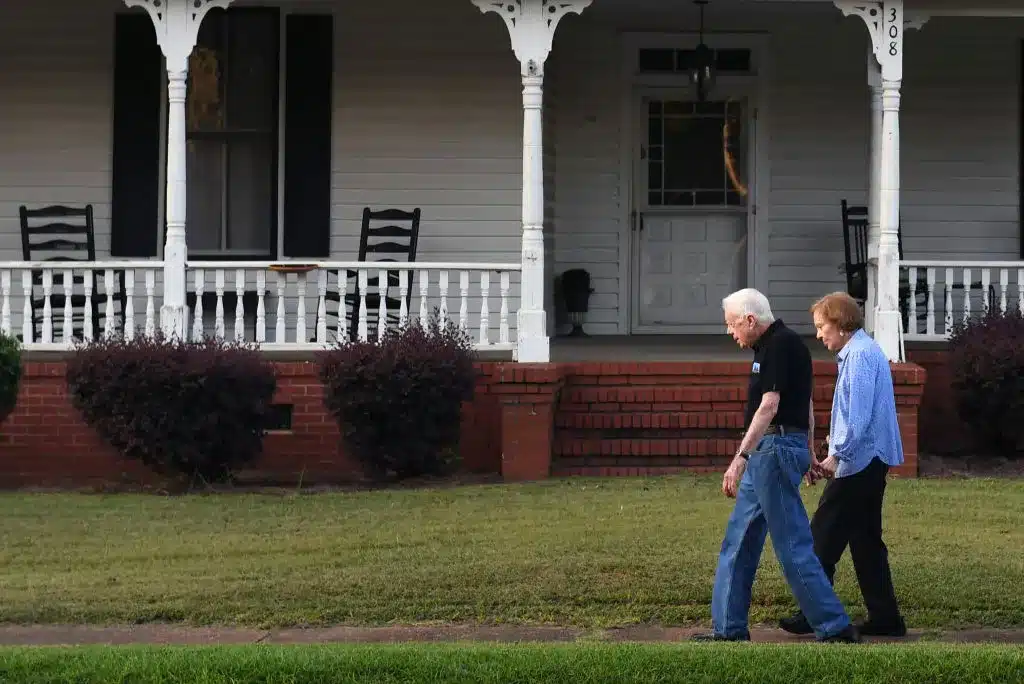 Continued Dedication to Service and Work Ethic
Even subsequent to departing the White House, Carter upheld his dedication to service. He embarked on teaching at Emory University and played an active role in a Baptist Sunday School. Describing Carter's work ethic, Garth Brooks stated, "He's going to outwork you every time he comes on the job site." Carter's commitment to leaving a positive impact endured resolutely throughout his life.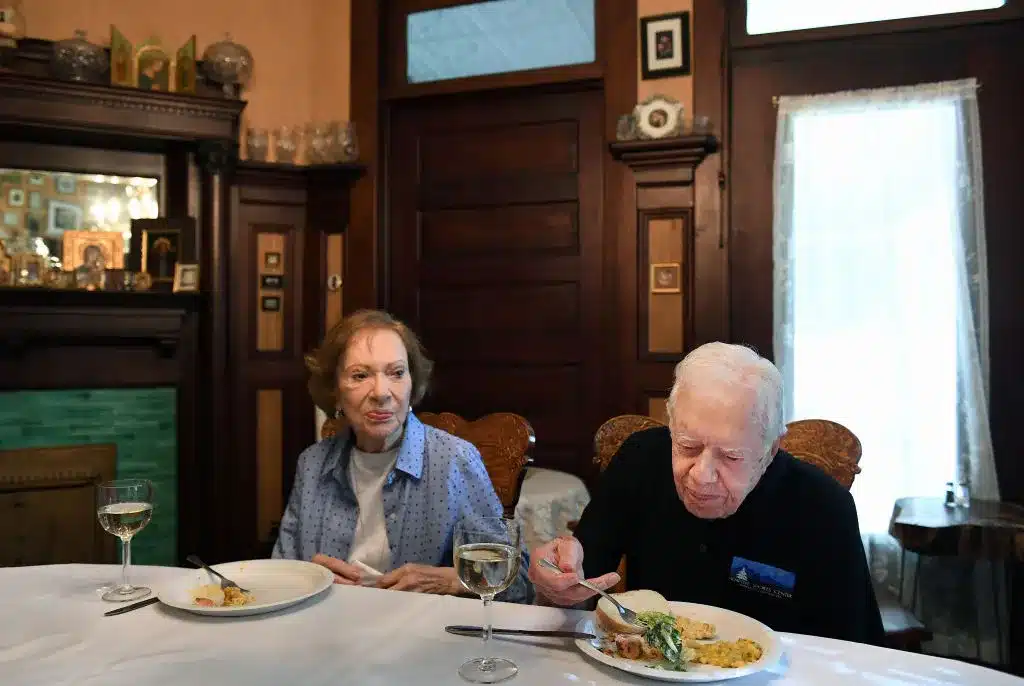 James Earl Carter Jr.'s life narrative stands as a testament to modesty, service, and an unyielding commitment to core principles. From his early years to his post-presidential era, Carter personified humility and placed the welfare of others above personal gain. His legacy serves as a wellspring of inspiration for generations to come, reminding us of the potency of humility and selflessness in shaping a purposeful existence.
Source: https://viraln48.com
DISCLAIMER: THIS WEBSITE DOES NOT PROVIDE MEDICAL ADVICE The information, including but not limited to, text, graphics, images and other material contained on this website are for informational purposes only. The purpose of this website is to promote broad consumer understanding and knowledge of various health topics. It is not intended to be a substitute for professional medical advice, diagnosis or treatment. Always seek the advice of your physician or other qualified health care provider with any questions you may have regarding a medical condition or treatment and before undertaking a new health care regimen, and never disregard professional medical advice or delay in seeking it because of something you have read on this website.