Man builds new home for homeless woman forced to sleep in dirt for a decade – thanks for your kindness
Very few individuals take the time to acquaint themselves with a homeless person and uncover the circumstances that led them to a life on the streets. However, a true hero in Los Angeles went beyond this and not only got to know a homeless woman camping outside his home but also took remarkable action to offer assistance.
For the past ten years, Irene "Smokie" McGee has been living on the streets of south Los Angeles since losing her home after her husband's passing. Each night, the 60-year-old would sleep on the ground while collecting recyclables during the day to sell and afford meals.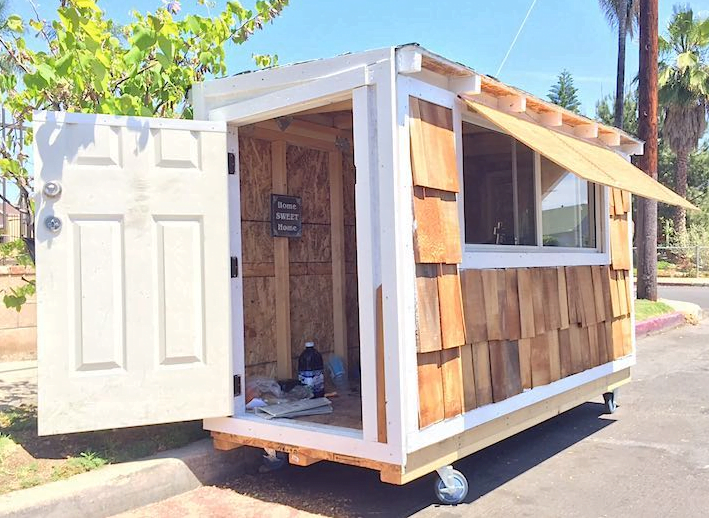 Her primary spot was in front of an apartment complex, where a resident named Elvis Summers took the initiative to learn about her and her story. "She's a human being, a 60-year-old mother and grandmother sleeping in the dirt, it's just not right," expressed Elvis Summers.
Developing a friendship, Elvis and Irene connected, and it was then that the compassionate young man decided to take a significant step. Unable to bear the sight of Irene spending her nights on the streets any longer, he resolved to build her a house.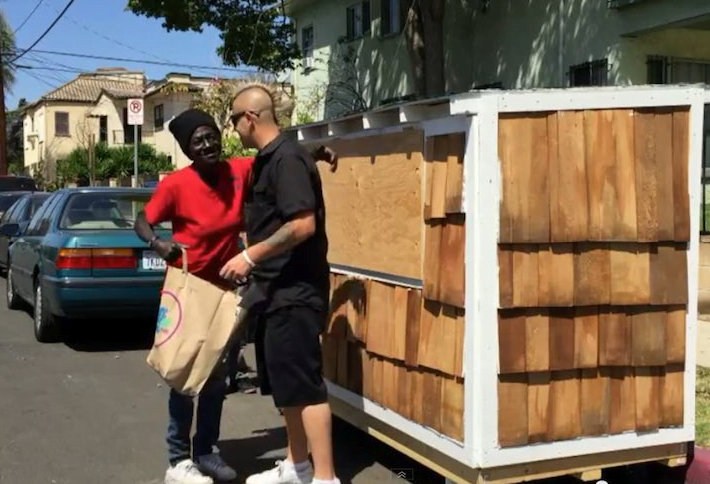 Utilizing $500 worth of purchased wood, donated siding and roofing from a local business, and his own construction skills, Elvis constructed a house for Irene. He aimed to create a safe, secure, and comfortable space for her. Remarkably, just five days later, Irene found herself with a roof over her head.
Reflecting on her first night in her new 3.5 ft by 8 ft home, Irene shared, "It felt so good, I was so relaxed, I think I must have slept half the day."
Witness the video below to see Elvis as he constructs this remarkable little house.
Elvis truly embodies the essence of a hero. Let's share this heartwarming story to inspire others to extend their help to those less fortunate.
Source: https://writical.com
DISCLAIMER: THIS WEBSITE DOES NOT PROVIDE MEDICAL ADVICE The information, including but not limited to, text, graphics, images and other material contained on this website are for informational purposes only. The purpose of this website is to promote broad consumer understanding and knowledge of various health topics. It is not intended to be a substitute for professional medical advice, diagnosis or treatment. Always seek the advice of your physician or other qualified health care provider with any questions you may have regarding a medical condition or treatment and before undertaking a new health care regimen, and never disregard professional medical advice or delay in seeking it because of something you have read on this website.