After 14 years together, Bruce Willis's wife drops truth we've all suspected about their marriage
Thank you for all the iconic roles and films.
With a joint statement published on social media, actor Bruce Willis' family confirmed that the star of the Die Hard franchise is stepping away from his career due to aphasia diagnosis.
This condition affects the ability to comprehend or formulate language because of damage to specific brain regions. It is mostly caused by a stroke or traumatic injury.

Bruce's daughter, Rumer, took to Instagram to share the news which left millions of fans devastated. Along with a photo of her father, she wrote: "To Bruce's amazing supporters, as a family we wanted to share that our beloved Bruce has been experiencing some health issues and has recently been diagnosed with aphasia, which is impacting his cognitive abilities.
"As a result of this and with much consideration Bruce is stepping away from the career that has meant so much to him."
"This is a really challenging time for our family and we are so appreciative of your continued love, compassion and support. We are moving through this as a strong family unit, and wanted to bring his fans in because we know how much he means to you, as you do to him.
"As Bruce always says, 'Live it up' and together we plan to do just that."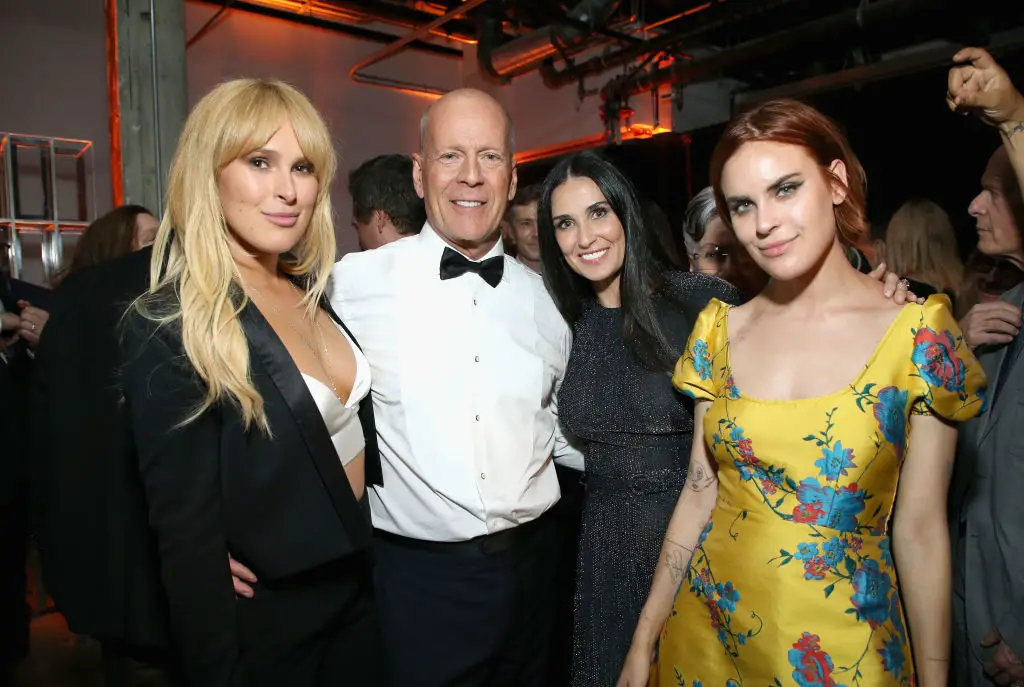 Bruce's acting career has been an incredible one, to say the least. Over the years, he has played in a number of iconic movies which helped him establish himself as one of the greatest actors of all time.
He first rose to fame with the TV show Moonlighting which brought him an Emmy Award and a Golden Globe. This versatile actor has showed Hollywood that there is no role he can't execute to perfection.
Among the movies that marked his career are Armageddon, Pulp Fiction, The Fifth Element, The Last Boy Scout, Twelve Monkeys, The Sixth Sense, Looper andMoonrise Kingdom.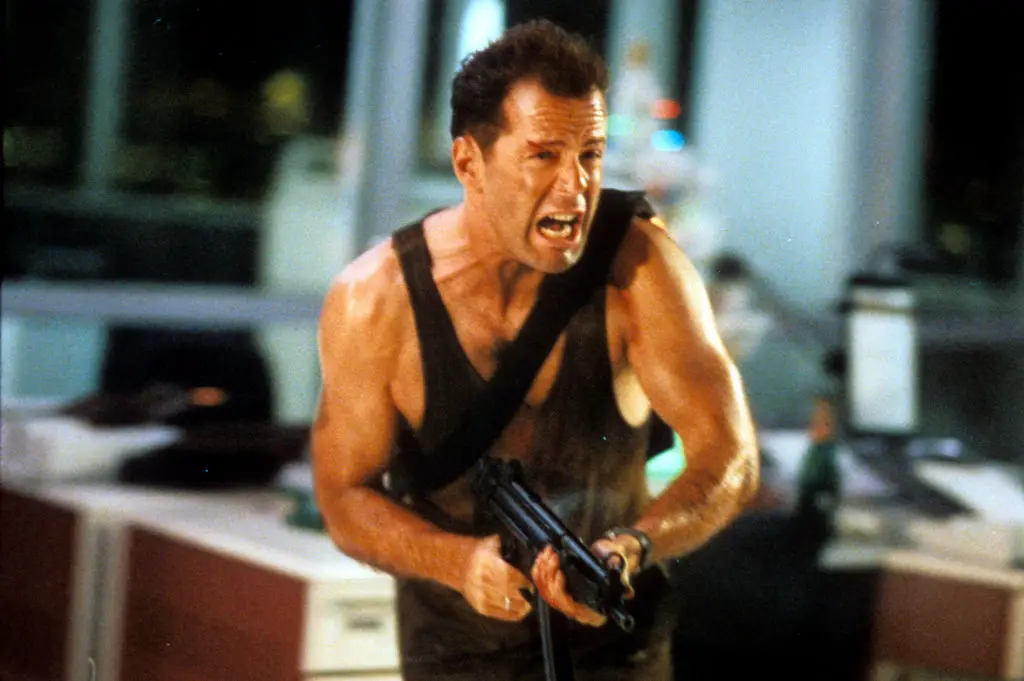 He has also tried himself in family comedies. Just last year, Bruce starred in seven films, and three have already been released this year, none of which received critical acclaim. Eight more films, which are completed, are set to be released in 2022 and 2023.
In recent years, most of his work has been limited to minor roles in low-budget projects which triggered speculations about the reasons behind it. While some believed he was aiming to easy pay-checks, there were those who suspected something could be wrong with his health.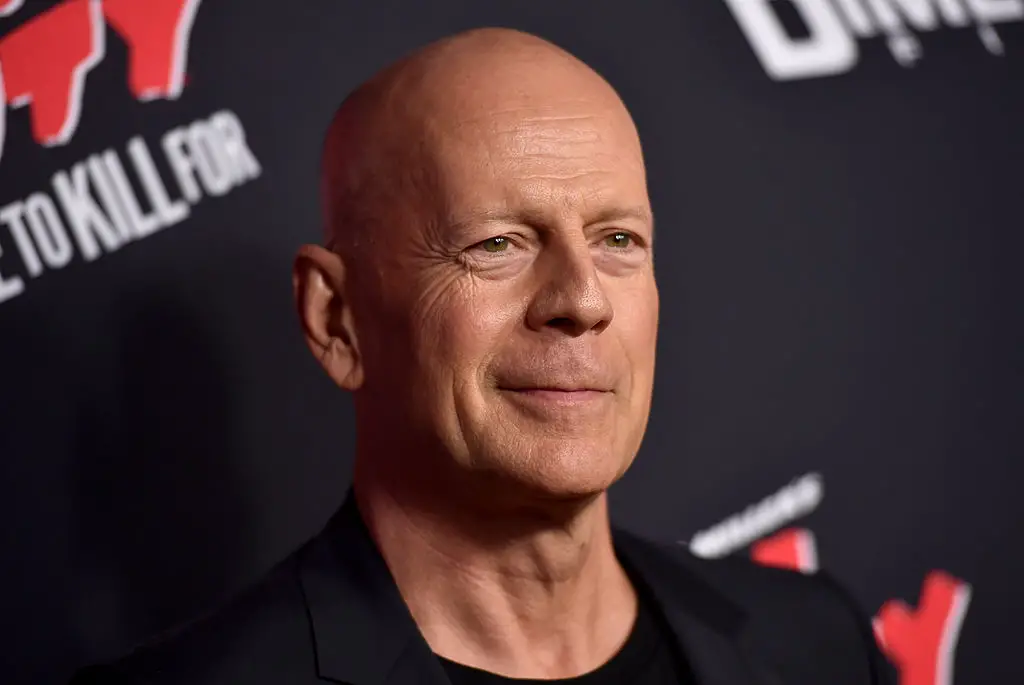 The "Golden Raspberry Awards," an annual awards ceremony that honors the worst in film, created a whole category dedicated to Bruce's recent work called "Worst Performance by Bruce Willis in a 2021 Movie," making fun of his eight direct-to-video performances.
It has been reported by certain media outlets and magazines that some of Bruce's co-workers did suspect something was wrong with the A-list actor as he had been spotted wearing earpiece on set.
Having been one of the Hollywood's highest-paid actors, it's safe to say that Bruce Willis has his retirement fund settled. According to Celebrity Net Worth, the actor has a net worth of $250 million.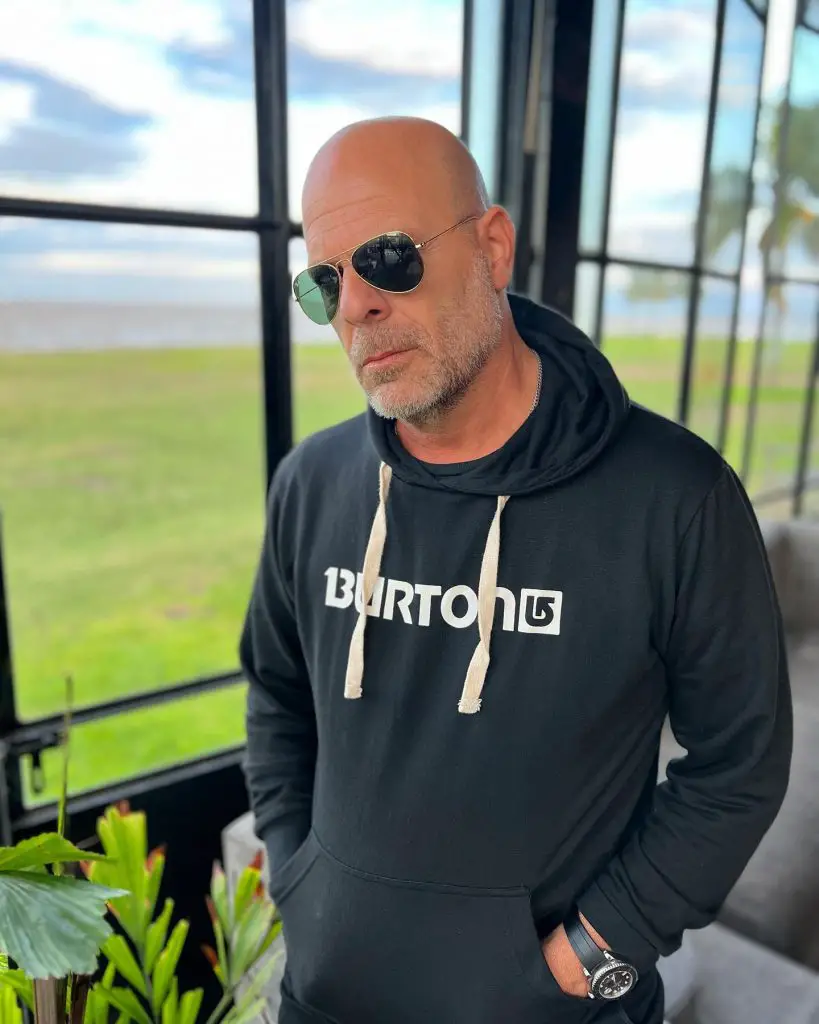 Recently, a source shared with US Weekly that Bruce's family is honored by the response from the public. They revealed that they are "deeply touched at the sheer outpouring of love and support they've received ever since they shared the news," the insider told the magazine.
As it appears, his closest family, including his ex and his current wife, were well aware of Bruce's health condition for some time before they decided to break the news to the public. Sharing the diagnosis with the fans brought a "sense of relief" to the family because it means that the actor can now focus on his health without being disturbed by speculations about the reasons which led to his retirement from the big screen.
Following the diagnosis, Bruce was pictured with 10-year-old daughter Mabel and wife Emma Heming Willis, who took the selfie along with the caption: "PJS and new Magic Johnson doc, perfection."
We will miss this great actor on screen, but we are glad he's getting the help he needs.
Please share this story with your friends and family.
Peace and Love.
Source: https://boreddaddy.com
DISCLAIMER: THIS WEBSITE DOES NOT PROVIDE MEDICAL ADVICE The information, including but not limited to, text, graphics, images and other material contained on this website are for informational purposes only. The purpose of this website is to promote broad consumer understanding and knowledge of various health topics. It is not intended to be a substitute for professional medical advice, diagnosis or treatment. Always seek the advice of your physician or other qualified health care provider with any questions you may have regarding a medical condition or treatment and before undertaking a new health care regimen, and never disregard professional medical advice or delay in seeking it because of something you have read on this website.